Happy Thanksgiving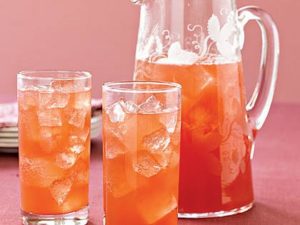 Happy Thanksgiving! It's become a holiday tradition around here. Check our latest lineup of Thanksgiving drink recipes that will bring sparkle to your Thanksgiving dinner table. See the recipes.
Testimonials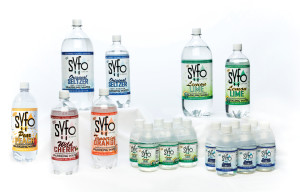 "Syfo Sparkling Waters are the best and most delicious sparkling water beverages! 
I've tried La Croix canned sparkling waters in several flavors and while some of them are distinctively good, Syfo Beverages wins out again in my opinion!!  The fact that your product is reverse osmosis and is bottled instead of canned must have something to do with the great taste!
"

With or without alcohol, delicious, refreshing recipes for any season. Submit your own here.
Syfo Beijing Bellini
January 1, 2013
To celebrate Chinese New Year (the Year of the Horse) try our refreshing take on the Beijing Bellini: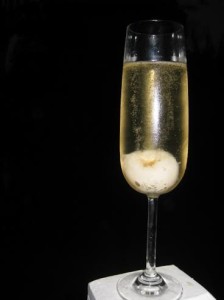 Ingredients:
1 part Syfo Original Seltzer (chilled)
1 part Lychee wine or Lychee Liquor
1 Lychee nut dropped to bottom of glass
Preparation:
Serve in a tall champagne flute glass.
More Articles...