Recipe of the Day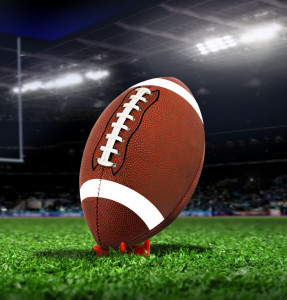 For this exciting 2018 NFL playoff season, we've curated our favorite food and beverage recipes to spice up your tailgating or viewing parties all the way through the Super Bowl. It'll help you build your NFL playoffs shopping list and be sure to have plenty of Syfo on hand.
Read more...

With or without alcohol, delicious, refreshing recipes for any season. Submit your own here.
A variation of the Bellini cocktail that was created in 1943 at Harry's Bar in Venice, Italy in honor of the great painter Giovanni Bellini.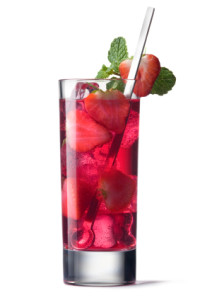 Serving size: 1
| | | |
| --- | --- | --- |
| Amount | Measure | Ingredient |
| 2 | parts | DeKuyper Peachtree Schnapps |
| 1 | part | Pama Pomegranate Liqueur |
| 3 | parts | Syfo Naturally Flavored Wild Cherry (cold) dash of Lemon to top it off |
Preparation Method
In a chilled tall cocktail glass with ice pour 2 parts peach schnapps, one part Pama Pomegranate Liqueur and slowly add Syfo Naturally Flavored Wild Cherry. Squeeze of fresh lemon to top it off and garnish with sprig of mint and slice of strawberry.
For a Virgin Syfo Bellini, you can substitute out the Peach Schnapps with Kern's Peach Nectar and the Pama Pomegranate Liqueur with R.W. Knudsen Just Cranberry Juice.
Cool off with this Naturally Flavored Sparkling Water Recipe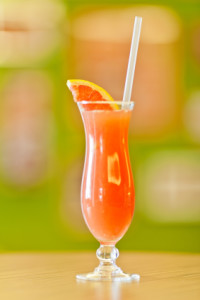 Although I am addicted to Syfo on its own, my everyday beverage life and entertaining consists of mixing Syfo with every juice imaginable.
In a tall or short glass, mix Syfo Lemon-Lime with All Natural Simply Lemonade or Ocean Spray Cranberry Juice. Syfo Wild Cherry is great with All Natural Simply Lemonade with Rasberry. Mix Florida's Fresh Squeezed Orange Juice or Grape Fruit Juice with Syfo Original Seltzer, Lemon-Lime, Tangerine-Orange or Wild Cherry. The possibilities are endlessly refreshing and "good for you drinks". Sometimes I combine all of the Syfo beverages together with all of the different juices. Serve at once over ice cubes. Garnish with a wedge of squeezed lime, orange or lemon.
Wow, you can add rum, vodka, tequila, whiskey or wine with any of the above and then you have a SyfoLicious Hurricane!
— Cyd M. Ponte Vedra Beach, FL
Here's a delicious recipe from Syfonatic Teresa P.: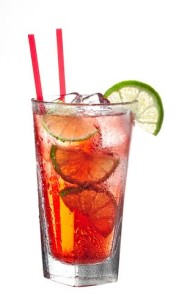 Ingredients:
Dash of ginger ale
Dash of cranapple juice
Syfo Lemon-Lime Sparkling Water
Slice of fresh lemon or lime
Preparation:
Fill a tall glass with ice and add ingredients as above. Serve with a straw and enjoy!
To celebrate Chinese New Year (the Year of the Horse) try our refreshing take on the Beijing Bellini: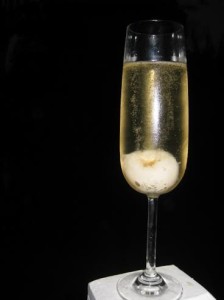 Ingredients:
1 part Syfo Original Seltzer (chilled)
1 part Lychee wine or Lychee Liquor
1 Lychee nut dropped to bottom of glass
Preparation:
Serve in a tall champagne flute glass.
For the holidays or any day — a PUREiffic party punch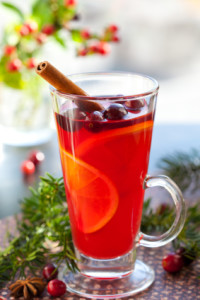 Serving Size: 8
Calories per serving: 36
Use 2 cups chilled Cranberry Juice Cocktail, 3/4 cup Fresh Florida Grapefruit juice (or any not from concentrate), 1 10-ounce bottle Syfo Naturally Flavored Lemon Lime Sparkling Water and 2 cups ice cubes.
Preparation method:
In a pitcher combine the cranberry and grapefruit juice. Gently stir in the Syfo Naturally-Flavored Lemon-Lime Sparkling Water and add the ice cubes. Garnish with Florida orange or grapefruit wedges (optional). Substitute orange juice for grapefruit juice.
Nutrition information:
Per serving: 36 Calories; 0g Fat (1% calories from fat); 0g Protein;
9g Carbohydrate; 0mg Cholesterol; 1mg Sodium
While you're celebrating this Valentine's Day, have this non-alcoholic drink on hand for toasting.
Ingredients:
1 (1-liter bottle) Syfo Original Seltzer, chilled
1 (1-liter bottle) ginger ale, chilled
1 (24-ounce) bottle unsweetened white grape juice, chilled
Ice cubes
Preparation:
In a large pitcher combine the carbonated water, ginger ale, and white grape juice. Pour over ice cubes in chilled champagne glasses or wine glasses.
Makes 20 servings.
Nutritional facts per serving (1/20 of recipe):
Calories: 37, total fat: 0g, saturated fat: 0g, cholesterol: 0mg, sodium: 14mg, carbohydrate: 9g, fiber: 0g, protein: 0g, vitamin A: 0%, vitamin C: 0%, calcium: 0%, iron: 1%
Recipe provided by Better Homes and Gardens – BHG.com a member of the Home and Family Network for the best of cooking, gardening, decorating and more. (c) 2003 Meredith Corporation. All Rights Reserved.
More Articles...