Syfo News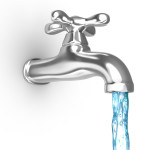 Can Drinking Purified Water Combat Arthritis?
New research indicates that a virus commonly found in drinking water may be a cause of rheumatoid arthritis. The good news is that drinking purified…
Recipe of the Day
This recipe is a perfect way to celebrate Mardi Gras or stay refreshed all year long. 
Try it today!
Testimonials

I love your product. I used to drink Perrier, and one day about 5 years ago, the Publix at that time stopped carrying Perrier, so I tried Syfo. Best thing I ever did. Now I drink 4-6 bottles a day and clean out the Publix every time I purchase it. Being a diabetic, it is great for me and it tastes great too....
-- Joe  P., Cape Coral, FL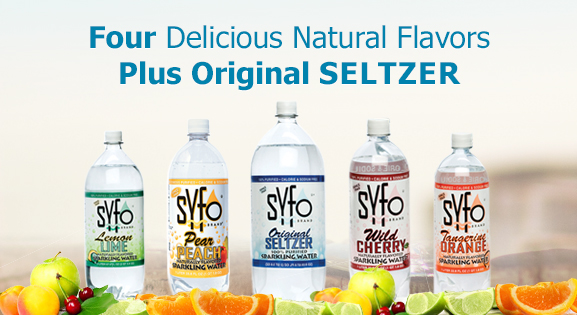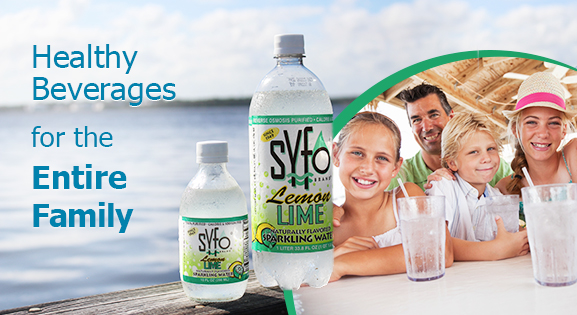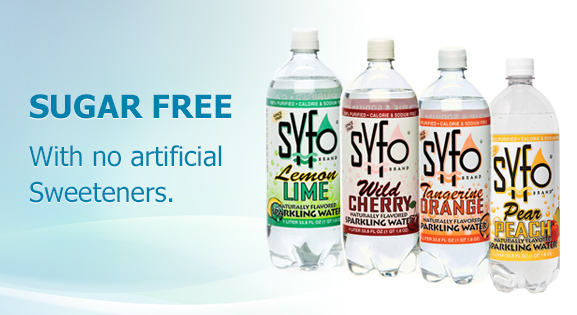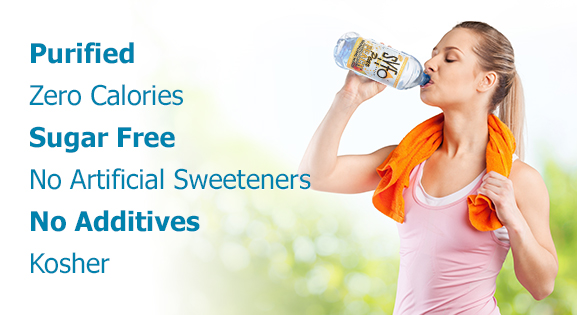 Naturally-Flavored Sparkling Waters and Seltzer Beverages
Syfo® Naturally-Flavored Sparkling Waters and Seltzer Beverages are made from 100% purified water and have no added sweeteners, sodium or any preservatives. Great with food, as a special drink recipe or for any occasion, Syfo Beverages are simply pure refreshment.
Syfo and Healthy Beverages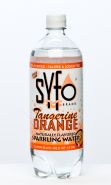 Why are Syfo Beverages so healthy? Here are just a few reasons:
Water 100% purified through a seven-step process that includes Reverse Osmosis
Completely free of sugar, HFCS and artificial sweeteners
No sodium, chlorine, fluoride, arsenic, etc.
No preservatives or phosphoric acid
No food dyes or food colors
Finest natural flavorings completely PG (propylene glycol) and BVO (Brominated Vegetable Oil) free
PET and glass bottles that are BPA (bisphenol A) free.
People often ask us about the many issues that surround the topic of healthy beverages. Click here to learn more.