Happy Thanksgiving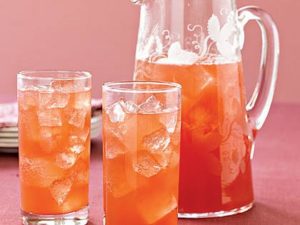 Happy Thanksgiving! It's become a holiday tradition around here. Check our latest lineup of Thanksgiving drink recipes that will bring sparkle to your Thanksgiving dinner table. See the recipes.
Testimonials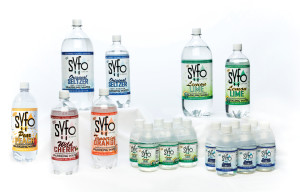 "Syfo Sparkling Waters are the best and most delicious sparkling water beverages! 
I've tried La Croix canned sparkling waters in several flavors and while some of them are distinctively good, Syfo Beverages wins out again in my opinion!!  The fact that your product is reverse osmosis and is bottled instead of canned must have something to do with the great taste!
"

With or without alcohol, delicious, refreshing recipes for any season. Submit your own here.
Aperol Spritz
March 26, 2015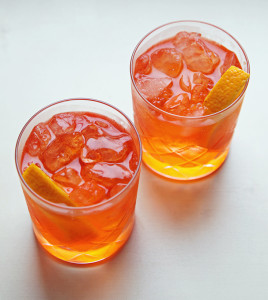 We came across this recipe on the PopSugar website, based on a recipe from Aperol. It's called an Aperol Spritz — a classic Italian aperitif of Prosecco, Aperol and sparkling water — some call it the grown-up's answer to orange soda while not being sweet. It's refreshing, perfect for Easter and all those hazy summer evenings ahead.
Ingredients
Ice
Orange slice
3 parts Prosecco
2 parts Aperol
1 part Syfo Original Seltzer. For an extra orange kick, try Syfo Naturally Flavored Tangerine-Orange Sparkling Water
Preparation
Add ice and a slice of orange to a glass. Pour in the Prosecco, then the Aperol, and finally the sparkling water. This order prevents the Aperol from settling at the bottom.
More Articles...