Recipe of the Day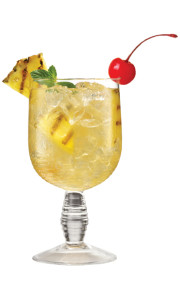 The perfect drink for Memorial Day or any summer day .
Try it today!
Memorial Day is a chance to remember all the service men and women for their sacrifice, and it's become one of America's favorite holiday weekends. For many Americans this weekend also heralds the start of summer — with school ending, vacations beginning, beaches opening and plenty of camping, barbecuing and outdoor recreation ahead.
So while all this summer fun is going on, it's important to be mindful of your health, eat well and stay hydrated. When heading to the beach, pack that sunscreen to offset the hot sun. At your next cookout — in addition to all the meats – add shrimp, a green salad and fresh fruit to help balance the meal. And with any of your outdoor activities, it's important to have plenty to drink to stay hydrated in the heat.
And not just any liquid. Soft drinks, energy drinks, iced tea, alcohol and similar beverages can actually dehydrate you. This especially true for sugar-laden drinks, where research has shown that the sugar in these drinks removes water from the body.
That's why water is the perfect beverage choice for all the summer fun ahead and Syfo Beverages can give you the best of both worlds. Our Naturally Flavored Sparkling Waters and Original Seltzer are made with purified water and contain no sugar, sodium, artificial sweeteners, preservatives or other additives. The effervescence is refreshing, the water hydrating and our all-natural flavors make Syfo the perfect complement for any summer activity, get-together or meal. For the perfect summer treat, try our new Peach-Pear Naturally Flavored Sparkling Water!
So enjoy all of your Memorial Day weekend activities while remembering our brave service men and women. And be sure to have plenty of Syfo on hand for those summer days ahead.