A Helping Hand

Hurricanes Harvey, Irma and Maria have vividly shown how vulnerable we all can be to natural disasters and the importance of working together to provide critical support to those most in need in our communities. As we recover and rebuild here in the Southeast, in Texas and especially in the devastating situation in Puerto Rico, we urge everyone to do what they can to lift up their friends, neighbors and fellow Americans. The American Red Cross provides essential relief services that cross over all of these disasters and you can donate by following this link.
Recipe of the Day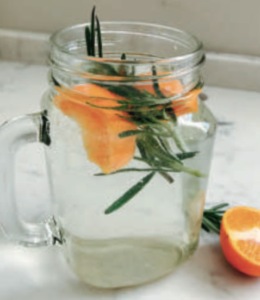 Another recipe courtesy of Costco to delight your taste buds this summer. 
Try it today!
With or without alcohol, delicious, refreshing recipes for any season. Submit your own here.
Any Holiday Punch
January 15, 2015
Here's a recipe that's perfect for any holiday or occasion and simply tastes great!

INGREDIENTS:
1 pineapple, peeled, cored and pureed
2 bottles dry white wine
1/2 cup triple sec, or favorite fruit liqueur
1 cup vodka
1 cup cranberry juice or cranberry juice cocktail
1 cup ginger ale
1 liter Syfo Original Seltzer (or roughly 4 cups)
PREPARATION:
Pour pureed pineapple into ice cube trays. Freeze for at least two hours, or preferably overnight.
In a large punch bowl, pitcher or mixing bowl, combine wine, vodka, liqueur and juice. When ready to serve, add the pineapple ice cubes, ginger ale and seltzer. Give a quick stir and serve immediately.
Tip: If you're looking for a kid-friendly, nonalcoholic punch, just leave out the liquor and wine, sub in some pineapple juice and this punch still has festive flavor.
Recipe courtesy of Cooking.com.
More Articles...