Recipe of the Day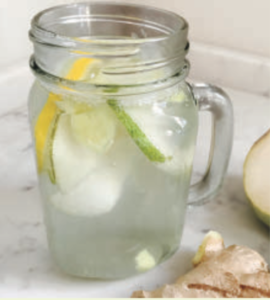 Here's a recipe courtesy of Costco to help sparkle up your summer. 
Try it today!
The trend is now unmistakable. We've seen it here at Syfo and recent data confirms it — more and more people are turning to healthy beverage choices as sales flow away from soda and other sugary soft drinks.
The market research firm Mintel reported that sales in the sparkling/mineral water/seltzer segment grew a whopping 75% last year. Mintel also found that 48% of bottled water drinkers in the United States said they are drinking more flavored waters to replace sugary drinks. The entire bottled water category, which includes sparkling water, is expected to grow at a 35% clip through 2020.
To further underline this trend, The Beverage Marketing Corp. reported that sales volume of soft drinks in the United States fell 1.5% in 2015, dropping their market share of liquid refreshment beverages below 40%. And the main concern driving consumers from soda appears to be sugar. Sugar content influenced the purchasing decision of soft drinks for 57% of consumers in the United States, according to a 2015 survey from Innova Market Insights.
Syfo has been ahead of this trend for many years. Our Original Seltzer and Naturally Flavored Sparkling Waters contain no sugar or artificial sweeteners and never have. Made from 100% purified water with no sodium, preservatives or other additives, Syfo is the healthy choice consumers have been turning to since 1949.
Grocers, click here to find out how you can carry Syfo in your store.