Recipe of the Day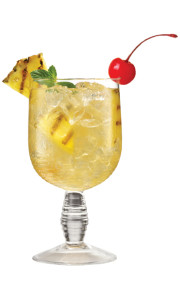 The perfect drink for Memorial Day or any summer day .
Try it today!
Here's something to consider. As awareness has grown of sugar's negative health effects, many people have turned to diet soda as a healthier alternative to sugary beverages. But as we've pointed out in earlier posts, the artificial sweeteners used in some diet sodas have been linked to weight gain, belly fat, diabetes and heart disease. And now a new study has linked Splenda, the ingredient in diet sodas like Diet Pepsi, to cancer.
The study, published in the International Journal of Occupational and Environmental Health, found that mice who were fed sucralose (the main ingredient in Splenda) daily throughout their lives eventually developed leukemia and other blood cancers. The results of the study prompted the Center for Science in the Public Interest to formally recommend that consumers avoid the artificial sweetener. Up until 2013, it still deemed Splenda safe.
But if you want to stay clear of soda, all is not lost. You still have a healthy beverage alternative with Syfo. Our Naturally Flavored Sparkling Waters are made with 100% purified water and don't have any preservatives, artificial sweeteners, sugar or sodium.  Syfo is just delicious, pure refreshment.
You can read more information on the study here and for more reasons not to turn to diet soda, click here.