Happy Thanksgiving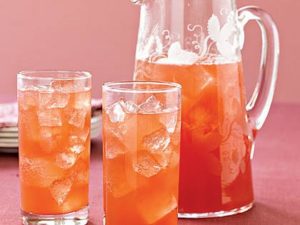 Happy Thanksgiving! It's become a holiday tradition around here. Check our latest lineup of Thanksgiving drink recipes that will bring sparkle to your Thanksgiving dinner table. See the recipes.
Testimonials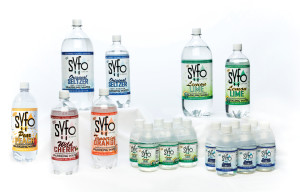 "Syfo Sparkling Waters are the best and most delicious sparkling water beverages! 
I've tried La Croix canned sparkling waters in several flavors and while some of them are distinctively good, Syfo Beverages wins out again in my opinion!!  The fact that your product is reverse osmosis and is bottled instead of canned must have something to do with the great taste!
"

Millennials' Ascendance Drives Sparkling Water's Rise
July 19, 2017
Millennials are poised to become the most dominant demographic in the country and experts and recent data suggest that they are driving the rapid rise of  bottled water sales.
According to the latest research from Beverage Market Corp., in 2016, the bottled water  category (including sparkling water) overtook soda sales for the first time capping a remarkable decade-long period of rapid growth. And it appears that millennials are one of the driving forces away from soda to healthier alternatives. This trend is likely to strengthen as millennials take more prominent roles both as  consumers and decision-makers in the beverage industry.
The change can be seen throughout all delivery channels, from national and regional grocery chains, to outlets like Whole Foods and Trader Joe's that cater to health-conscious consumers, and right down to the micro and vending markets. Elyssa Steiner, director of marketing for Cantaloupe Systems underscores this point in a recent article in Vending Times: "I'm a millennial and I don't drink soda; I primarily drink water and I'm surrounded by people in my age group who drink huge amounts of low-calorie or no-calorie sparkling waters…"
We've seen this trend right here at Syfo as more and more millennials are discovering our delicious natural flavors and enjoying our sparkling waters with creative beverage recipes that they share.
Can't find Syfo in your market area? Click here to request that your favorite store carry Syfo, or visit our online store. Are you a grocer who would like to carry Syfo? Email us at customerservice@syfobeverages.com.