Happy Thanksgiving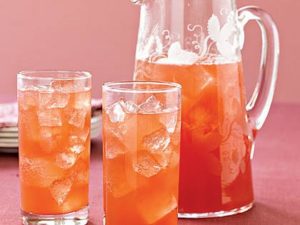 Happy Thanksgiving! It's become a holiday tradition around here. Check our latest lineup of Thanksgiving drink recipes that will bring sparkle to your Thanksgiving dinner table. See the recipes.
Testimonials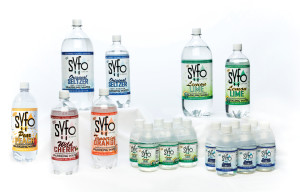 "Syfo Sparkling Waters are the best and most delicious sparkling water beverages! 
I've tried La Croix canned sparkling waters in several flavors and while some of them are distinctively good, Syfo Beverages wins out again in my opinion!!  The fact that your product is reverse osmosis and is bottled instead of canned must have something to do with the great taste!
"

Coke Sued for Marketing Practices on Sugary Beverages
January 12, 2017
In California, a complaint filed in a California federal court charges that The Coca-Cola Company, with the help of the American Beverage Association, is deceiving consumers about the harms of consuming Coke and other sugar-sweetened beverages.  The suit charges that the beverage giant and its trade association are engaged in an unlawful campaign of deception to mislead and confuse the public about the science linking consumption of sugar-sweetened drinks to obesity, type 2 diabetes, and cardiovascular disease.
The lawsuit filed on behalf of the nonprofit Praxis Project, centers around the claim that Coca-Cola and the ABA mislead consumers by claiming that there is no science linking sugar-sweetened beverages to obesity and related diseases.  According to the suit, Coke and the ABA have adopted a strategy of shifting the focus away for these conditions from sugar-sweetened beverages toward a lack of exercise.  The campaign strategy also led consumers to believe that all calories are the same, when science indicates that sugary drinks play a distinct role in the obesity epidemic.
The complaint alleges that Coke launched a sophisticated integrated marketing plan by funding and publicizing biased scientific research,  orchestrating a drumbeat of deceptive ABA press releases on science and health, and running false and misleading advertising campaigns.  Citing a report in the New York Times, the suit contends that between 2010 and 2015 alone, Coca-Cola spent $120 million on research and other projects aimed at confusing consumers about, or denying, the science linking health risks to soda and other sugary drinks.
At Syfo we know better. Our testimonial section is filled with stories of people who have shed weight and lived healthier lives by giving up sugary drinks and switching to delicious Syfo Naturally Flavored Sparkling Waters. Our products contain no sugar, artificial sweeteners, preservatives, sodium or any other additives. Just pure healthy refreshment that can change your life.
You can read more about the lawsuit filed against Coke and the ABA here.