Testimonials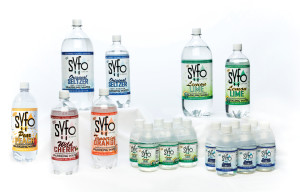 "Syfo Sparkling Waters are the best and most delicious sparkling water beverages! 
I've tried La Croix canned sparkling waters in several flavors and while some of them are distinctively good, Syfo Beverages wins out again in my opinion!!  The fact that your product is reverse osmosis and is bottled instead of canned must have something to do with the great taste!
"

Cinnamon Orange Rosemary Water
August 22, 2017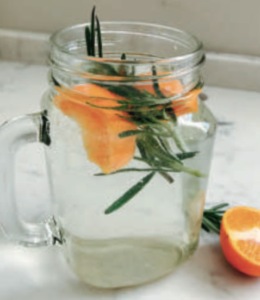 Another recipe courtesy of Costco to delight your taste buds this summer. This recipe is perfect with  Syfo Tangerine-Orange Naturally Flavored Sparkling Water!
Ingredients:
8 ounces cold water
1 mandarin orange, cut into quarters 1 sprig fresh rosemary
1 cinnamon stick
Preparation:
Pour water into a glass; squeeze in juice from the orange. In a small bowl, muddle or crush the rosemary gently with a spoon. Add the rosemary to the water and stir in the cinnamon stick. Makes 1 serving.
Recipe adapted  from the June 2017 issue of the Costco Connection.