Happy Thanksgiving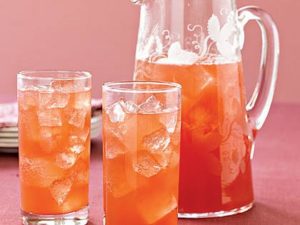 Happy Thanksgiving! It's become a holiday tradition around here. Check our latest lineup of Thanksgiving drink recipes that will bring sparkle to your Thanksgiving dinner table. See the recipes.
Testimonials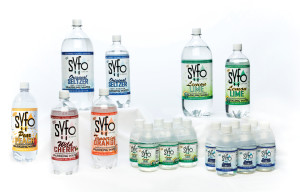 "Syfo Sparkling Waters are the best and most delicious sparkling water beverages! 
I've tried La Croix canned sparkling waters in several flavors and while some of them are distinctively good, Syfo Beverages wins out again in my opinion!!  The fact that your product is reverse osmosis and is bottled instead of canned must have something to do with the great taste!
"

With or without alcohol, delicious, refreshing recipes for any season. Submit your own here.
Syfo-Bellini
January 8, 2012
A variation of the Bellini cocktail that was created in 1943 at Harry's Bar in Venice, Italy in honor of the great painter Giovanni Bellini.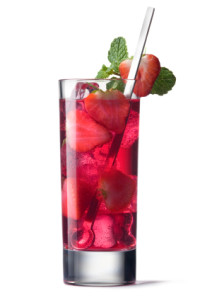 Serving size: 1
| | | |
| --- | --- | --- |
| Amount | Measure | Ingredient |
| 2 | parts | DeKuyper Peachtree Schnapps |
| 1 | part | Pama Pomegranate Liqueur |
| 3 | parts | Syfo Naturally Flavored Wild Cherry (cold) dash of Lemon to top it off |
Preparation Method
In a chilled tall cocktail glass with ice pour 2 parts peach schnapps, one part Pama Pomegranate Liqueur and slowly add Syfo Naturally Flavored Wild Cherry. Squeeze of fresh lemon to top it off and garnish with sprig of mint and slice of strawberry.
For a Virgin Syfo Bellini, you can substitute out the Peach Schnapps with Kern's Peach Nectar and the Pama Pomegranate Liqueur with R.W. Knudsen Just Cranberry Juice.
More Articles...