Testimonials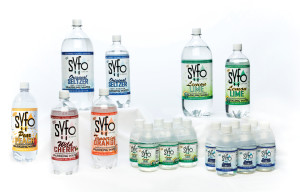 "Syfo Sparkling Waters are the best and most delicious sparkling water beverages! 
I've tried La Croix canned sparkling waters in several flavors and while some of them are distinctively good, Syfo Beverages wins out again in my opinion!!  The fact that your product is reverse osmosis and is bottled instead of canned must have something to do with the great taste!
"

With or without alcohol, delicious, refreshing recipes for any season. Submit your own here.
Thanksgiving 2017 Drink Recipes
November 19, 2017
It's become a holiday tradition around here, so here's our latest set of Thanksgiving beverage recipes to add sparkle to your Thanksgiving dinner table. And when you're shopping this week, be sure to stock up on plenty of Syfo Original Seltzer and Naturally Flavored Sparkling water.
Cranberry-Lime Spritzer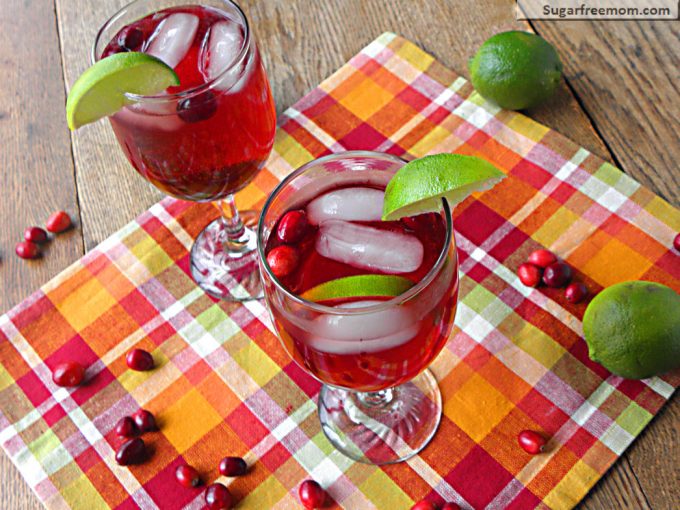 Ingredients
2 cups natural cranberry juice no sugar added
2 cups Syfo Lemon-Lime Naturally Flavored Sparkling Water
2 limes
garnish: fresh cranberries lime wedges
Preparation
In a large pitcher pour the cranberry juice and seltzer water. Squeeze the juice of two limes into the pitcher. Add ice cubes, fresh cranberries and sliced lime to garnish to each glass.
Acknowledgement: Recipe courtesy of sugarfreemom.com.
Thanksgiving Punch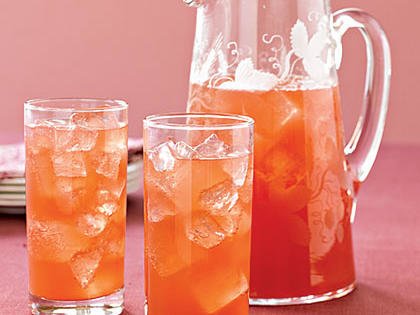 Ingredients
1/2 cup peeled, chopped fresh ginger
1/2 cup sugar
4 cups pomegranate juice
4 cups pineapple juice
3 cups ginger ale
3 cups of Syfo Original Seltzer
Preparation
Stir 1/2 cup peeled, chopped fresh ginger, 1/2 cup sugar and 1 1/2 cups water in a saucepan over medium heat until sugar dissolves. Bring mixture to a boil, reduce heat and simmer for 20 minutes. Let cool and strain. Mix syrup with 4 cups pomegranate juice, 4 cups pineapple juice and 6 cups ginger ale. Serve over ice.
Acknowledgement: Photo and recipe from myrecipes.com
Thanksgiving Cranberry Refreshment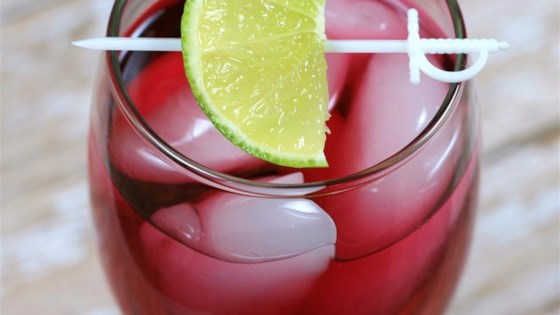 Ingredients
1/2 cup ice, or as desired
8 fluid ounces cranberry juice cocktail, chilled
2 fluid ounces sparkling water Sparkling Ice Carbonated Water Black Raspberry
Preparation:
Fill a tall glass with ice; add cranberry juice and top with sparkling water. Garnish drink with a lime wedge.
Acknowledgement: Photo and recipe from allrecipes.com
Sparkling Apple Punch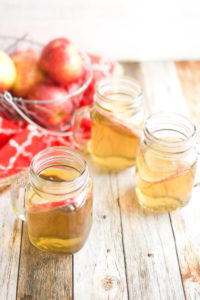 Ingredients:
2 12oz cans of frozen apple juice concentrate, thawed
8 ounces of ginger ale
8 ounces of Syfo Original Seltzer
2  apples sliced
ice
Preparation:
Combine all ingredients and stir to combine. Serve immediately.
Acknowledgement: Based on a recipe idea from ohsodelicioso.com.
More Articles...