Happy Thanksgiving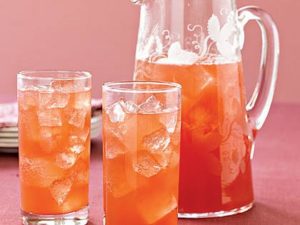 Happy Thanksgiving! It's become a holiday tradition around here. Check our latest lineup of Thanksgiving drink recipes that will bring sparkle to your Thanksgiving dinner table. See the recipes.
Testimonials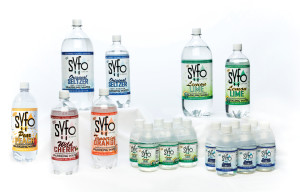 "Syfo Sparkling Waters are the best and most delicious sparkling water beverages! 
I've tried La Croix canned sparkling waters in several flavors and while some of them are distinctively good, Syfo Beverages wins out again in my opinion!!  The fact that your product is reverse osmosis and is bottled instead of canned must have something to do with the great taste!
"

With or without alcohol, delicious, refreshing recipes for any season. Submit your own here.
Syfo Sorrel-Lime Cooler
March 23, 2014
From Martha Stewart Living, here's a delicious recipe that's the perfect way to welcome in spring. Be sure to have plenty of chilled Syfo Original Seltzer on hand.
Ingredients:
1/4 cup agave nectar
1/2 cup water
3/4 cup thinly sliced sorrel leaves
4 limes, quartered, plus 4 thin rounds, for garnish
40 ounces Syfo Original Seltzer, chilled
Preparation:
Step 1
Combine agave nectar and water in a small saucepan. Bring to a simmer over medium heat, stirring. Let syrup cool completely, then transfer to a blender and puree with sorrel until smooth. Pour syrup through a fine sieve into a bowl and discard solids.
Step 2
Squeeze lime quarters into a large pitcher. Add quarters to pitcher and gently smash with the back of a wooden spoon to release the oils in the rind. Add sorrel syrup and seltzer. Serve over ice, garnished with lime rounds.
More Articles...