Happy Thanksgiving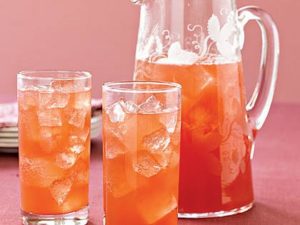 Happy Thanksgiving! It's become a holiday tradition around here. Check our latest lineup of Thanksgiving drink recipes that will bring sparkle to your Thanksgiving dinner table. See the recipes.
Testimonials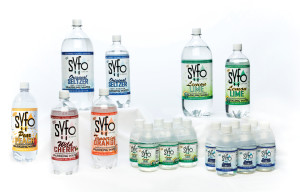 "Syfo Sparkling Waters are the best and most delicious sparkling water beverages! 
I've tried La Croix canned sparkling waters in several flavors and while some of them are distinctively good, Syfo Beverages wins out again in my opinion!!  The fact that your product is reverse osmosis and is bottled instead of canned must have something to do with the great taste!
"

Store
The best way to buy Syfo is at your local grocer. If you live in the United States but outside our Southeast market area, click here to tell your grocer to carry Syfo.
Please note that the Syfo online store which ships  product via USPS Priority Flat Rate is only available to U.S. customers who reside outside our retail market area. This area includes Florida, Georgia, Alabama, South Carolina, North Carolina and Tennessee. (Currently we still ship to Virginia as Publix has a very small presence there.) Also, we will make an exception if you live in a state where Publix stores are so scarce that not even the Publix home delivery service, Instacart, is available in your area.
All prices include USPS flat rate package shipping.
Syfo Original Seltzer

1 Liter (Pack of 4) Price: $14.00
1 Liter (Pack of 6) Price: $20.00
Syfo Lemon-Lime Naturally-Flavored Sparkling Water

1 Liter (Pack of 4) Price: $14.00
1 Liter (Pack of 6) Price: $20.00
Syfo Tangerine-Orange Naturally-Flavored Sparkling Water

1 Liter (Pack of 4) Price: $14.00
1 Liter (Pack of 6) Price: $20.00
Syfo Wild Cherry Naturally-Flavored Sparkling Water

1 Liter (Pack of 4) Price: $14.00
1 Liter (Pack of 6) Price: $20.00
Order a Combination of Flavors (4 pack or 6 pack)

| | |
| --- | --- |
| To order four 1 Liter Bottles:Price: $14.00 | To order six 1 Liter Bottles:Price: $20.00 |