Recipe of the Day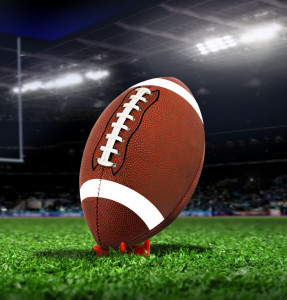 For this exciting 2018 NFL playoff season, we've curated our favorite food and beverage recipes to spice up your tailgating or viewing parties all the way through the Super Bowl. It'll help you build your NFL playoffs shopping list and be sure to have plenty of Syfo on hand.
Read more...

With or without alcohol, delicious, refreshing recipes for any season. Submit your own here.
Sparkle Your Valentine's Day
February 12, 2017
Delicious Drinks for Love This Valentine's Day
Bring a sparkle to your Valentine's Day celebrations with these delicious drinks made from Syfo Seltzer and Naturally Flavored Sparkling Waters.
Liquid Lust
Set the mood this Valentine's Day with this tantalizing cocktail. Made with sliced fruit and rose-infused tequila, this mouth-watering cocktail is perfect for a day (or night) of romance. Enjoy one with the one you love this Valentine's Day.

INGREDIENTS:
1/2 bottle of ROSANGEL Tequila
1/2 bottle of White Wine
1/3 cup of White Sugar
1 oz of Orange Juice
2 oz of Cranberry Juice
2 Oranges (sliced)
1 Lemon (sliced)
1 Lime (sliced)
1 bunch of Grapes (sliced)
1 Apple (diced)
1/2 liter of chilled Syfo Original Seltzer
PREPARATION:
Combine all ingredients and stir. Serve over ice and enjoy!
Recipe adapted from nochelatina.com.
Cherub's Cup
Here's a recipe that's perfect for everyone in love, for Valentine's Day or at any time of year:

Ingredients:
1 part St. Germain elderflower liqueur 2 parts vodka, citrus vodka, or Hendricks Gin
3/4 part fresh lemon juice
optional 1/4 shot simple syrup
1 part muddled strawberry
Top with Syfo Original Seltzer
Strawberry for garnish
Preparation:
Shake and strain over fresh rocks in a collins glass. Top with Brut Rose or Brut Champagne or Syfo Original Seltzer. Garnish with a strawberry.
Make Believe Champagne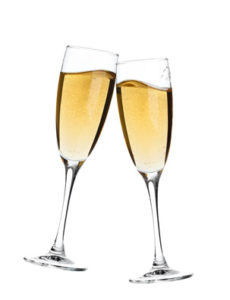 While you're celebrating this Valentine's Day, have this non-alcoholic drink on hand for toasting.
Ingredients:
1 (1-liter bottle) Syfo Original Seltzer, chilled
1 (1-liter bottle) ginger ale, chilled
1 (24-ounce) bottle unsweetened white grape juice, chilled
Ice cubes
Preparation:
In a large pitcher combine the seltzer, ginger ale, and white grape juice. Pour over ice cubes in chilled champagne glasses or wine glasses.
Makes 20 servings.
Nutritional facts per serving (1/20 of recipe):
Calories: 37, total fat: 0g, saturated fat: 0g, cholesterol: 0mg, sodium: 14mg, carbohydrate: 9g, fiber: 0g, protein: 0g, vitamin A: 0%, vitamin C: 0%, calcium: 0%, iron: 1%
Recipe provided by Better Homes and Gardens – BHG.com a member of the Home and Family Network for the best of cooking, gardening, decorating and more. (c) 2003 Meredith Corporation. All Rights Reserved.
More Articles...