Recipe of the Day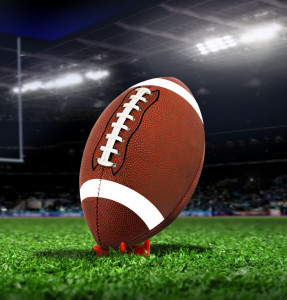 For this exciting 2018 NFL playoff season, we've curated our favorite food and beverage recipes to spice up your tailgating or viewing parties all the way through the Super Bowl. It'll help you build your NFL playoffs shopping list and be sure to have plenty of Syfo on hand.
Read more...

Schools Moving Toward Healthy Beverages
November 21, 2012
More Schools Offering Only Healthy Beverages to Kids
In a welcome shift, more schools are eliminating soda, sports and energy drinks in their cafeterias and replacing them with healthier beverage choices, according to a study by the University of Illinois at Chicago. These findings were published in the Archives of Pediatrics and Adolescent Medicine.

For competitive beverages (those sold by schools outside of meal programs through vending machines, cafeteria a la carte lines, school stores and snack bars) sugary soda, sports and energy drinks are being replaced by bottled water, 100% juice and lower-fat milk. The study also found that unhealthy beverages still remain available to one-third of public elementary school students despite the latest research showing over consumption increases obesity along with other health risks
The study's lead author, Lindsey Turner, noted that elementary schools across the country are improving the beverage landscape, showing that change is possible.  She also stated that while the progress is encouraging, too many of our nation's youngest students can still buy unhealthy drinks at schools.
Since 1949, Syfo Beverages has been providing healthy beverage alternatives to adults and children alike. All of our beverages are free of sodium, sugar, artificial sweeteners, flavors, and preservatives. Best of all, our products are made with water that has been purified using carbon and double-micron filtration, reverse osmosis, deionization, ozonation and UV sterilization which is why they taste so pure and refreshing. The all-natural flavoring is derived from the oil selectively extracted from the peel of the fruit and is PG (propylene glycol) free.
We know parents want to provide healthy beverages for their kids and to teach them to make the healthiest choices for what they eat and drink.  Syfo Beverages taste great and contain only all-natural ingredients keeping kids hydrated while replacing sugary and artificial sweetened drinks.
You can read more on the University of Illinois study here and click here to read more Syfo News.