Testimonials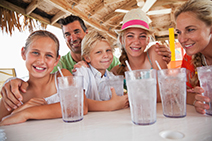 "Wow! Just tried your Tangerine Orange for the first time and letting you know I love Syfo. I love the flavor; it's fabulous and will help me kick my bad-for-my-health, loaded up sugar, soda habit for good.  This is exactly what I was looking for to replace sodas. Syfo is high on flavor without the bore of plain water!"
E. E., Deltona, FL



Recipe of the Day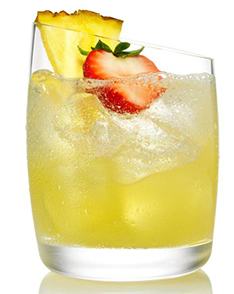 Try this
deliciously refreshing recipe perfect for the warmer months.
Pure Refreshing Seltzer and Naturally-Flavored Sparkling Waters
Syfo® Original Seltzer and Naturally-Flavored Sparkling Waters are among the healthiest and most refreshing beverages around. Made with 100% purified water with all-natural flavors, Syfo is free of sugar, artificial sweeteners, sodium, caffeine and preservatives.
The effervescence of Syfo Beverages is the perfect thirst quencher. Enjoy it straight from the fridge or with your favorite drink recipe. All Syfo Beverages are certified Kosher by the Orthodox Union.
Syfo Beverages come in four refreshing varieties:
Learn what makes Syfo such a healthy beverage.