A Helping Hand

Hurricanes Harvey, Irma and Maria have vividly shown how vulnerable we all can be to natural disasters and the importance of working together to provide critical support to those most in need in our communities. As we recover and rebuild here in the Southeast, in Texas and especially in the devastating situation in Puerto Rico, we urge everyone to do what they can to lift up their friends, neighbors and fellow Americans. The American Red Cross provides essential relief services that cross over all of these disasters and you can donate by following this link.
Recipe of the Day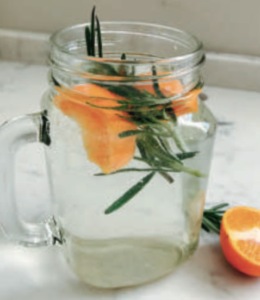 Another recipe courtesy of Costco to delight your taste buds this summer. 
Try it today!
Privacy Policy and Terms of Use for www.syfobeverages.com (this "Site")
This Privacy Policy is applicable to this Site and not necessarily to other sites that are linked to the Syfo Beverages site on the World Wide Web. When leaving this Site, please read the privacy policy applicable to the site you are visiting. If you do not agree with this Privacy Policy, please do not use this Site.
Non-Personal Information Collected Automatically
Syfobeverages.com is committed to the privacy of its Web site visitors. Please note that we may provide aggregate statistics about our customers, sales, traffic patterns and related site information to reputable third parties, but these statistics will include no personally identifying information.
Personal Information
In order to respond to your questions, fulfill your requests or enable participation in the community areas of the site, it may be necessary to ask for personal information such as your name, address, email address and telephone number. We may use this information to respond to your requests, or to contact you via mail, email or telephone to inform you of new products or services we may offer. We will not provide this information to a third party without your permission, except as necessary to process your request.
Security
Syfobeverages.com has taken all appropriate measures to prevent unauthorized access to improper use and the inaccuracy of your personal information.
Accuracy of Collected Data
Syfobeverages.com will on its own initiative, or at your request, replenish, rectify or erase any incomplete, inaccurate or outdated personal data.
"Cookies"
From time to time, we may place information on your computer to allow us to identify you. This information is commonly referred to as "cookies." By showing how and when our visitors use this Site, this information can help us improve our Site on a continual basis. We will only use cookies to view information on your hard drive that was put there by a cookie from this Site. The use of cookies is an industry standard and many Web sites utilize them. If you do not wish to receive cookies, or want to be notified of when they are placed, you may set your browser to do so, if your browser so permits.
Children
No information may be submitted to Syfo Beverages by persons under the age of 18 without the consent of a parent or legal guardian, nor may persons under the age of 18 initiate transactions or other legal acts on this Site without such consent.
Submissions
SyfoBeverages.com reserves, at its sole discretion, the right to edit or decline submissions to the community or public areas of the site due to editorial content or standards. Additionally, all submissions, including testimonials, recipes or forum posts, upon submission become the intellectual property of syfobeverages.com.
Changes
Syfobeverages.com may without notice change, modify or withdraw access to this Site, or the content of these pages at any time. The materials presented here are subject to change.