Recipe of the Day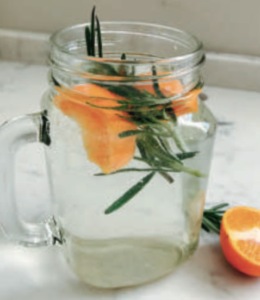 Another recipe courtesy of Costco to delight your taste buds this summer. 
Try it today!
With or without alcohol, delicious, refreshing recipes for any season. Submit your own here.
Passover Recipe — The Dayenu
April 3, 2017
A delightful beverage recipe that's perfect for Passover. Featuring Syfo Kosher for Passover Original Seltzer of course.
Dayenu

Ingredients:
1.5 oz. Kosher-for-Passover Gin or Vodka
.75 oz. Lemon Juice
.25 oz. Agave Nectar
3 Tarragon Leaves
2 large Strawberries
2 oz. Syfo Kosher for Passover Original Seltzer
Preparation:
Muddle strawberries with tarragon in tin. Add all other ingredients other than soda and shake with ice. Fine Strain into martini glass and top with soda.
Recipe courtesy of foodandwine.com
More Articles...