Recipe of the Day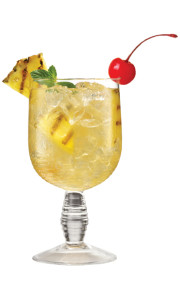 The perfect drink for Memorial Day or any summer day .
Try it today!
Syfo Beverages was proud to be a sponsor of Paws & Reflect, a gala, fundraising event held in Miami on Saturday, October 17 to celebrate the 20-Year Anniversary of The Cat Network, Inc. The Cat Network is a not-for-profit corporation dedicated to humanely reducing feral cat overpopulation through education and low-cost sterilization and vaccination services.
Featured speaker for the gala event was Jackson Galaxy, also known as Cat Daddy and star of Animal Planet's "My Cat From Hell." The event's silent auction featured art, travel, unique cat collectibles and more to raise funds for The Cat Network's worthy cause. Vegetarian hors d'oeuvres and cuisine were served and folks lined up at the Syfo Beverages table for our healthy, sugar-free, no-calorie seltzer and naturally-flavored sparkling waters. Our new Peach-Pear flavor was a particular hit!
All of us at Syfo were happy to support The Cat Network volunteers and appreciate the exceptional job they do to considerably reduce stray/feral cat overpopulation in Miami. In addition to educating the public about the need to sterilize cats and strays, the organization provides access to low-cost spay/neuter services for stray, homeless and abandoned cats, helps members place adoptable cats in loving homes and is an advocate for non-lethal population control and humane public policy.
For more information on The Cat Network and its initiatives or to donate, visit thecatnetwork.org.