Happy Thanksgiving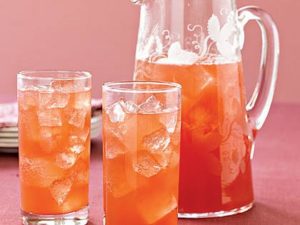 Happy Thanksgiving! It's become a holiday tradition around here. Check our latest lineup of Thanksgiving drink recipes that will bring sparkle to your Thanksgiving dinner table. See the recipes.
Testimonials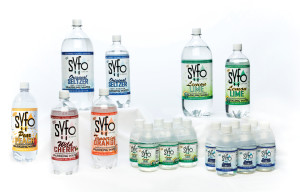 "Syfo Sparkling Waters are the best and most delicious sparkling water beverages! 
I've tried La Croix canned sparkling waters in several flavors and while some of them are distinctively good, Syfo Beverages wins out again in my opinion!!  The fact that your product is reverse osmosis and is bottled instead of canned must have something to do with the great taste!
"

Have you heard the latest news? Our newest flavor, Peach-Pear, was recently featured in Beverage Industry Magazine in its "New Products" section. Peach-Pear is delicious, refreshing and smooth combining notes of Peach and a hint of Pear. Sparkling with effervescence our new Peach-Pear flavor will make your taste buds tango. Perfect for the summer days ahead!
As with our Original Seltzer and all of our Naturally-Flavored Sparkling Waters, Peach-Pear is made with the highest quality purified water and PG (propylene glycol) free flavors. There is no sodium, sugar, artificial sweeteners, or preservatives of any kind. If it's not on the shelf at your local Grocer, ask them to add Peach-Pear to their lineup of Syfo flavors. Or ask your Grocer if they can order some for you as a special item. The item code is #214766. Call us at 888-426-7936 if you need help ordering Peach-Pear.