Recipe of the Day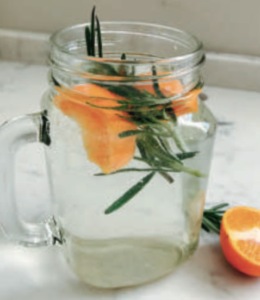 Another recipe courtesy of Costco to delight your taste buds this summer. 
Try it today!
As Tropical Storm Hermine is reminding us, even though the 2016 hurricane season has not been  extremely active, there is still plenty of time left for significant activity before hurricane season officially ends on November 30. Indeed, many weather experts warn that weather patterns continue to favor development, so it's always a good idea to be ready in case a storm comes your way.
Part of that preparation is ensuring that you have plenty of non-perishable food, water and other healthy  beverages on hand.  Syfo Original Seltzer and Naturally Flavored Sparkling Waters are great to have in supply in addition to water because they're purified, taste terrific and keep you hydrated, unlike soda and some other sweetened drinks. But because products often sell out when a storm approaches, be sure to always have plenty of Syfo on hand.
Of course there are other steps you'll need to take to keep you and your family safe for the 2014 hurricane season. Click here to read informative hurricane preparedness tips on Ready.gov and be sure to to stay tuned to your local news outlets and weather forecasts as storms approach.