Recipe of the Day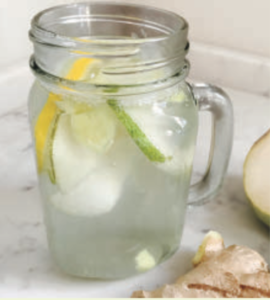 Here's a recipe courtesy of Costco to help sparkle up your summer. 
Try it today!
Worried about sugar in soft drinks? That's understandable given the health concerns of obesity, Type II Diabetes, cardiovascular disease and tooth decay. The growing awareness of these negative health effects pushed soda manufacturers into promoting their drinks with artificial sweeteners, but many of those have been shown to have health risks too. Now many brands, including PepsiCo, have turned to the sweetener sucralose as an alternative, but a recent study indicates this substance may carry risks as well.
The study published in the International Journal of Occupational and Environmental Health shows a possible link between sucralose and cancer. In this study that was led by Italian researcher Morando Soffritti, mice were given four different doses or no dose of sucralose in their feed from prenatal life to death. Consumption of sucralose was associated with an increased rate of malignant tumors in the male mice. The researchers concluded that the relationship between sucralose dose levels and cancerous tumors in male mice was significant. Also, results among female mice showed an increased rate of benign tumors in the stomach, ovaries and uterus.
The authors of the study called for more research to be completed in order to further assess the safety of sucralose as an additive for foods and beverages. The Center for Science in the Public Interest (CSPI), an independent non-profit consumer advocacy group that promotes safe nutritional policies, changed their rating of sucralose from "caution" to "avoid" in response to Soffritti's study.
Given all these risks of sugar and artificial sweeteners, it makes more sense than ever to make the safe healthy choice. Syfo Naturally Flavored Sparkling Waters are delicious and refreshing, and contain no additives, sugar, artificial sweeteners, preservatives, or sodium. Check back with us often for more health news and delicious beverage recipes.