Recipe of the Day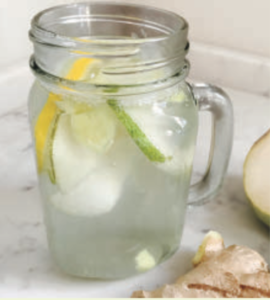 Here's a recipe courtesy of Costco to help sparkle up your summer. 
Try it today!
This weekend as Labor Day approaches, we cling to that last bit of summer. Warm summer nights, outdoor activities, fresh fruit and vegetables are only some of our summer favorites. We also find ourselves engaging in healthier habits during the summer, such as increased physical activity, lighter eating and of course a refreshing glass of any of Syfo's delicious sparkling water flavors. Make a pledge to yourself to continue these healthy habits all year round!
We helped you get the summer off to a healthy start with this post on the importance of staying hydrated with water on those hot summer days and we shared with you some delicious Fourth of July recipes here. While we can't make summer last any longer, this refreshing cocktail recipe is sure to keep the spirit of summer going all year long.
Sparkling Cojito Cocktail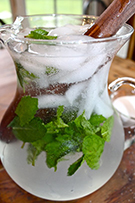 Courtesy of the kitchn website, here's a cool refreshing variation of the mojito. The recipe serves six.
Ingredients:
1 bunch fresh mint, keep a few sprigs to the side for garnish
1/2 cup sugar
3 tablespoons water
4 limes juiced
3 cups coconut rum, like Blue Chair Bay
1 liter Syfo Original Seltzer
Ice
Lime wedges for garnish
Preparation:
In a large pitcher, combine the mint, sugar and water, and muddle. Add the lime juice and rum, and stir to combine. Fill the pitcher with ice and add the seltzer. Pour into ice filled glasses and garnish with a sprig of mint and a lime wedge.