Recipe of the Day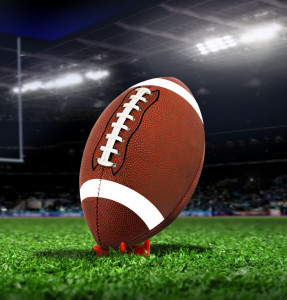 For this exciting 2018 NFL playoff season, we've curated our favorite food and beverage recipes to spice up your tailgating or viewing parties all the way through the Super Bowl. It'll help you build your NFL playoffs shopping list and be sure to have plenty of Syfo on hand.
Read more...

New Year's Drink Recipes
December 30, 2014
As 2014 draws to an end, we look forward to 2015 with renewed energy, focus and enthusiasm.  May all your goals and aspirations be met and exceeded in the New Year. We at Syfo Beverages lift our glasses in a toast to all of you, our customers — good health, good cheer and good times. Here are some crisp, sparkling and refreshing cocktails to help you ring in the New Year in style.
Syfo Beijing Belini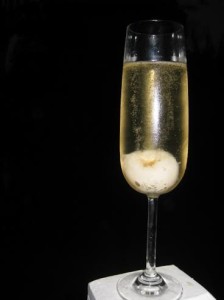 INGREDIENTS:
1 part Syfo Original Seltzer (chilled)
1 part Lychee wine or Lychee Liquor
1 Lychee nut dropped to bottom of glass
PREPARATION:
Combine all ingredients and stir. Serve in a tall champagne flute glass.
Orange Ginger Mint Soda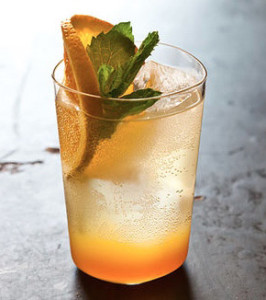 INGREDIENTS:
2 Oranges
1 1/2 Cups of Sugar
1 1/2 Cups of Water
8 1-inch Pieces of Ginger
1 Bunch of Fresh Mint
1 Bottle of Syfo Original Seltzer
Ice
PREPARATION:
Using a vegetable peeler, peel the rind from the oranges in to thin pieces, making sure not to get the white pith on the rind. Cut the oranges and squeeze the orange juice in to a medium saucepan. Add sugar and water to the pan and bring to boil. Stir frequently to ensure the sugar dissolves. Once boiling, reduce heat and add orange rind, ginger and mint. Allow to simmer for 5 minutes, then remove from heat and let cool completely (about 1 hour). Strain mixture to remove solids and store in refrigerator until read to use. Add ¼ of a cup of the orange syrup to a tall glass with ice and top off with Syfo Original Seltzer. Garnish with an orange slice and mint leaves if desired.
Recipe courtesy of Yummly.com
Limoncello Gin Cocktail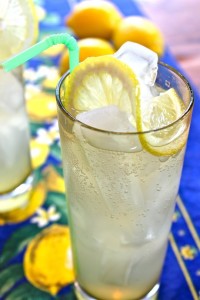 INGREDIENTS:
(Makes 1 serving)
1oz of Limoncello
1oz of Gin
4oz of Syfo Original Seltzer
Ice
PREPARATION:
Fill a tall glass with ice and combine all ingredients. Stir gently and garnish with a lemon slice. Simple, easy and delicious!
Recipe courtesy of thekitchn.com
Triple Berry Mojito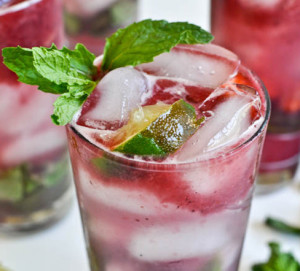 INGREDIENTS:
(Makes 1 serving)
6-8 Fresh Mint Leaves
1oz of Rum
1 ½ oz of Syfo Wild Cherry Naturally-Flavored Sparkling Water
Juice of 1 Lime
For 2 ½ oz of Mint Simple Syrup
1 Cup of Water
1 Cup of Suga
10 Fresh Mint Leaves
For 2 oz of Mixed Berry Juice
6 Large Strawberries
2/3 Cup of Mixed Berries (fresh or frozen)
1/4 Cup of Water
PREPARATION:
For simple syrup: combine all ingredients for simple syrup and add to a saucepan over medium heat until it begins to boil. Lower heat and continue to simmer for 2 minutes. Remove from heat and allow to completely cool (about 20 minutes).
For mixed berry juice: add berries and water to a blender and pulsate until pureed. Pour mixture through a strainer and press to extract juice. If using frozen berries, you may need more water.
For the mojito: place mint leaves and 1 oz of simple syrup in the bottom of a glass and muddle. Add ice, rum,1.5 oz of simple syrup, juice, lime and Syfo Sparkling Water.  Stir and enjoy! Garnish with additional fruit and mint if desired.
Recipe courtesy of howsweeteats.com.
Italian Stallion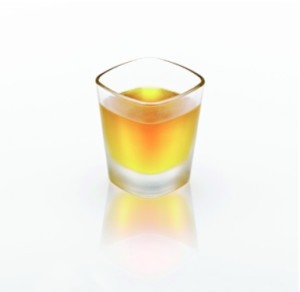 INGREDIENTS
(Makes 1 serving)
1 part of Amaretto Liqueur
1/2 part of White Sambuca
Ice
Syfo Original Seltzer
PREPARATION
Fill a shaker with ice, Amaretto and Sambuca and shake.  Pour over ice if desired and top off with Syfo Original Seltzer.
Recipe adapted from disaronno.com