Happy Thanksgiving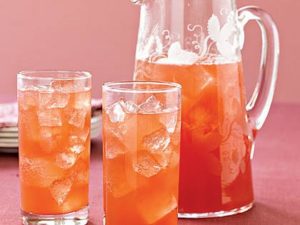 Happy Thanksgiving! It's become a holiday tradition around here. Check our latest lineup of Thanksgiving drink recipes that will bring sparkle to your Thanksgiving dinner table. See the recipes.
Testimonials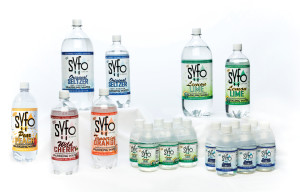 "Syfo Sparkling Waters are the best and most delicious sparkling water beverages! 
I've tried La Croix canned sparkling waters in several flavors and while some of them are distinctively good, Syfo Beverages wins out again in my opinion!!  The fact that your product is reverse osmosis and is bottled instead of canned must have something to do with the great taste!
"

SWITCHED FROM LaCroix for WILD CHERRY
"My family loves your product.  I probably purchase 10 one-liter bottles every week.  We used to drink LaCroix and Perrier but have started drinking only your product.  Love SYFO and our favorite is the Wild Cherry."
— Crissy C., Ft. Lauderdale, FL
LOVES TANGERINE-ORANGE AND WILD CHERRY
"I love your Tangerine-Orange and Wild Cherry. I even have my son who is 40 and my grandson drinking it now. They all love it!"
— Fred K., Oviedo, FL
MORE LOVE FOR WILD CHERRY
"Just wanted to say that I've tried all brands of seltzer water including Publix, Winn-Dixie, La Croix and Vintage and none are as good as yours. I especially love the Wild Cherry."
— Bridgett L., Fleming Island, FL
CRAZY ABOUT THE NEW FLAVORS
"I just love your Wild Cherry and Tangerine-Orange beverages. It is the best stuff ever. I mix it with instant tea and it is great!"
— Dottie S., St. Petersburg, FL
READY TO ENDORSE
"Tangerine-Orange is awesome! Don't stop making it. We love it! Publix just started stocking it within the last month or two. We didn't even know you made other flavors. The Wild Cherry is also very good. I'd be willing to do a commercial for you."
— Larry M., Jupiter, FL
More Articles…