Recipe of the Day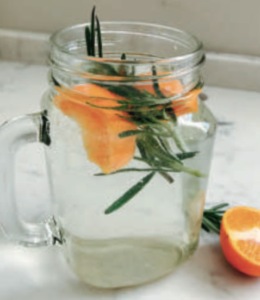 Another recipe courtesy of Costco to delight your taste buds this summer. 
Try it today!
With or without alcohol, delicious, refreshing recipes for any season. Submit your own here.
Margarita Sangria
May 4, 2015
Courtesy of Crazy for Crust by way of Yummly, here's a recipe that's perfect for Cinco de Mayo and will be refreshing all summer!

INGREDIENTS:
1 bottle Sauvignon Blanc
1/2 cup tequila
3/4 cup margarita mix (non-alcoholic)
1/4 cup granulated sugar
2 limes, sliced
1/2 lemon, sliced
1/2 small orange, sliced
2 cups Syfo Original Seltzer, cold
PREPARATION:
Stir together the wine, tequila, margarita mix, and sugar in a large pitcher. I like my drinks sweeter, which is why I added sugar and lots of margarita mix. You can cut back on those amounts if you like things less sweet.
Add sliced fruit to the pitcher. Chill until ready to serve. Before serving, add cold club soda to the pitcher.
Serve over ice with a salted or sugared rim, if desired.
More Articles...