Happy Thanksgiving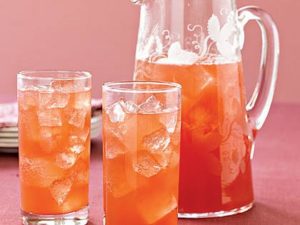 Happy Thanksgiving! It's become a holiday tradition around here. Check our latest lineup of Thanksgiving drink recipes that will bring sparkle to your Thanksgiving dinner table. See the recipes.
Testimonials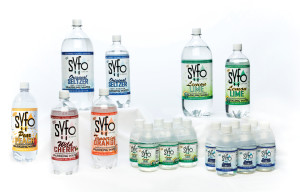 "Syfo Sparkling Waters are the best and most delicious sparkling water beverages! 
I've tried La Croix canned sparkling waters in several flavors and while some of them are distinctively good, Syfo Beverages wins out again in my opinion!!  The fact that your product is reverse osmosis and is bottled instead of canned must have something to do with the great taste!
"

With or without alcohol, delicious, refreshing recipes for any season. Submit your own here.
Make-Believe Valentine's Day Champagne
January 8, 2013
While you're celebrating this Valentine's Day, have this non-alcoholic drink on hand for toasting.
Ingredients:
1 (1-liter bottle) Syfo Original Seltzer, chilled
1 (1-liter bottle) ginger ale, chilled
1 (24-ounce) bottle unsweetened white grape juice, chilled
Ice cubes
Preparation:
In a large pitcher combine the carbonated water, ginger ale, and white grape juice. Pour over ice cubes in chilled champagne glasses or wine glasses.
Makes 20 servings.
Nutritional facts per serving (1/20 of recipe):
Calories: 37, total fat: 0g, saturated fat: 0g, cholesterol: 0mg, sodium: 14mg, carbohydrate: 9g, fiber: 0g, protein: 0g, vitamin A: 0%, vitamin C: 0%, calcium: 0%, iron: 1%
Recipe provided by Better Homes and Gardens – BHG.com a member of the Home and Family Network for the best of cooking, gardening, decorating and more. (c) 2003 Meredith Corporation. All Rights Reserved.
More Articles...