Recipe of the Day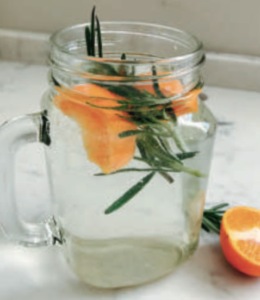 Another recipe courtesy of Costco to delight your taste buds this summer. 
Try it today!
With or without alcohol, delicious, refreshing recipes for any season. Submit your own here.
Lemon Ginger Pear Spritzer
July 16, 2017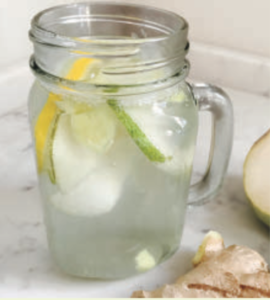 Here's the first in series of recipes courtesy of Costco to help sparkle up your summer. First up is a refreshing spritzer featuring Syfo Peach-Pear Naturally Flavored Sparkling Water!
Ingredients:
8 ounces cold Syfo Peach-Pear Sparkling Water
1⁄2 large lemon, sliced
2 pear slices
1 teaspoon grated fresh ginger root
Preparation:
1 teaspoon grated fresh ginger root Pour water into a glass; squeeze in juice from the lemon. Add the pear slices. In a small bowl, muddle or crush the ginger root gently with a spoon. Add the ginger root to the water and stir. Makes 1 serving.
Recipe adapted  from the June 2017 issue of the Costco Connection.
More Articles...