Recipe of the Day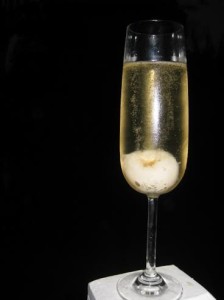 To celebrate this Chinese New Year (the Year of the Dog) try our refreshing take on the Beijing Bellini: 
Read more...

Testimonials

I've recently given up colas and said all along that it wasn't the sugar or caffeine that kept me drinking them, but the carbonation. My husband was skeptical, however, after finding Syfo I've been able to prove to him I was completely correct. Once I started drinking Syfo Seltzer and the Lemon-Lime Sparkling Water, I haven't given Cokes/soft drinks/sodas another thought. Thanks!"

Know Your Bacterial Type
December 10, 2012
A BODY'S BACTERIAL MIX COULD BE A KEY TO HEALTH
Several years ago researchers discovered that blood type played a significant role in how the body adapted to certain conditions, especially diet. New research indicates that the same now may be true for the kind of bacteria you have in your body.
It seems that different classifications of people have different kinds of bacterial microbes in their bodies. The patterns could have an effect on how you digest foods, absorb vitamins or even how you're treated for certain kinds of disorders.
To read more on this discovery, check out this New York Times article.