A Helping Hand

Hurricanes Harvey, Irma and Maria have vividly shown how vulnerable we all can be to natural disasters and the importance of working together to provide critical support to those most in need in our communities. As we recover and rebuild here in the Southeast, in Texas and especially in the devastating situation in Puerto Rico, we urge everyone to do what they can to lift up their friends, neighbors and fellow Americans. The American Red Cross provides essential relief services that cross over all of these disasters and you can donate by following this link.
Recipe of the Day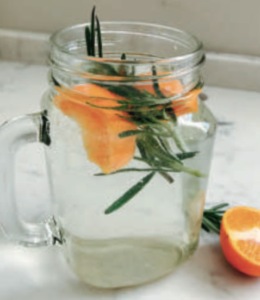 Another recipe courtesy of Costco to delight your taste buds this summer. 
Try it today!
It's Important to Read the Label
February 14, 2013
When buying any beverage or food product, it's important to read the nutritional label that appears on the bottle or packaging to understand what's in the product and also what's not. This way, you can decide if the product is good for you and also see if you're getting what you expected when it comes to ingredients.All of our Syfo products start with a 100% purified water base. They are gluten-free, caffeine-free and have no preservatives, sugars or artificial sweeteners, colors, flavors or sodium.  The flavors in our all-natural Lemon-Lime, Tangerine-Orange and Wild Cherry are derived from the oils selectively extracted from the peel of the fruit. The flavoring is then added to the purified water base.  All Syfo products are PG (propylene glycol) free.You can see the nutritional label information for our products here. To read more on what you can learn from a nutrition label, check out nutritiondata.self.com.