A Helping Hand

Hurricanes Harvey, Irma and Maria have vividly shown how vulnerable we all can be to natural disasters and the importance of working together to provide critical support to those most in need in our communities. As we recover and rebuild here in the Southeast, in Texas and especially in the devastating situation in Puerto Rico, we urge everyone to do what they can to lift up their friends, neighbors and fellow Americans. The American Red Cross provides essential relief services that cross over all of these disasters and you can donate by following this link.
Recipe of the Day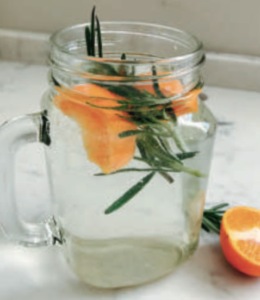 Another recipe courtesy of Costco to delight your taste buds this summer. 
Try it today!
Customers Love Syfo Beverages…
…And We Love Our Grocers
Carrying Syfo Beverages is a great way to keep your customers happy, and we appreciate what grocers have done to help make Syfo so popular throughout the Southeast.
If you're already a Syfo grocer, check here often for the latest news, product introductions and offers. Looking to bolster the Syfo product line on our your shelves? Visit our products section for more details and for ordering specifications.
Carrying Syfo is good for business
There are plenty of good reasons to carry Syfo Beverages: a quality product, robust demand, a loyal customer base and exceptional service from a first-class, customer-oriented organization. You can learn more about the Syfo Brand and products by viewing this informative presentation.
Want to compare how Syfo sales stack up against other beverages? Read this important information on how to interpret scan data. You can also view this chart to see how Syfo compares to other beverages that claim to be healthy.
Our commitment doesn't end with delivery
Our mission is to deliver customer satisfaction and to help you get our products into the hands of your customers. To that end, we have retail merchandising representatives in every market that can help you with displays, marketing programs and promotional materials. And don't forget to use this site as a resource to drive Syfo sales in your store.

If you're a retail subscriber to Gladson you can find Syfo products' descriptions and photos on Gladson's Delivery Network (GDN). Gladson is a third party content aggegator and a source for CPG items and item package information. Products can be found by searching under the manufacturer and/or brand name and also by UPC.
TWO NEW FLAVORS HIT PUBLIX SHELVES
Tangerine-Orange and Wild Cherry are now approved and available for the shelves at Publix.