Recipe of the Day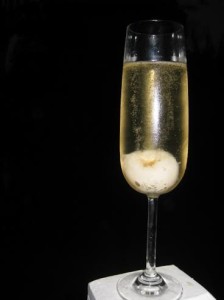 To celebrate this Chinese New Year (the Year of the Dog) try our refreshing take on the Beijing Bellini: 
Read more...

Testimonials

I've recently given up colas and said all along that it wasn't the sugar or caffeine that kept me drinking them, but the carbonation. My husband was skeptical, however, after finding Syfo I've been able to prove to him I was completely correct. Once I started drinking Syfo Seltzer and the Lemon-Lime Sparkling Water, I haven't given Cokes/soft drinks/sodas another thought. Thanks!"

Finally Beat Those Sugar Cravings in 2018
February 6, 2018
You may have made cutting back on sugar your New Year's resolution this year, perhaps not for the first time. Sugar cravings can be hard to beat, but one month into 2018 we have your back. Sugar lurks in many places in our daily diet (the average American consumes 82 grams of sugar every day) but you can finally beat those cravings with these six tips, courtesy of the Atlanta Journal Constitution and Shape Magazine.
1) Drink more water
Well we've talked about this one more than once — avoid sugar-laden sodas like the plague. According to Shape Magazine: "If you crave bubbles switch to sparkling water or all-natural seltzer with a splash of 100-percent fruit juice or fresh fruit for flavor."  Of course our delicious Naturally Flavored Sparkling Waters taste great just on their very own. If you must have a sweet drink, sports dietitian Natalie Rizzo recommends combining fresh sliced fruit and water in a pitcher and letting it sit overnight.
2) Reach for fruit at snack time
"Trading processed treats for fruit-based snacks is a great way to slash added sugar and up your intake of vitamins, minerals, antioxidants and fiber," Shape Magazine notes. The publication suggests sliced apples or pears dolloped with almond butter; nonfat organic yogurt layered with in-season fresh fruit, nuts and rolled oats; or a fresh fruit smoothie.
3) Swap tea for soda
Nutritionist Christy Brissette recommends: "When I want something sweet and I need to make water more exciting, I love to drink fruity, herbal teas like peach, apple, lemon, or raspberry — hot or iced." (Shameless plug: Our Tangerine-Orange, Wild Cherry and Peach-Pear Naturally Flavored Sparkling Waters can have the same effect.)
4) Sweeten oatmeal with fruit
"Add frozen berries to your plain, warm, cooked oats instead of purchasing instant oatmeal that's packaged with added sugar," registered dietitian Tori Holthaus told Weight Watchers. "The frozen berries melt and nearly liquefy into the oatmeal –and a sweet, delicious flavor results."
5) Make your own tomato sauce
"Many jarred tomato sauces have added sugar, and who needs that?" registered dietitian Sarah Pflugradt told Weight Watchers. "When you make your own you'll feel like an Italian chef with a savory sauce simmering away in your house!"
6) Pre-plan your splurges
Shape recommends that you stash healthy snacks in your desk to help avoid the office goodies that show up, and make it a policy to avoid free samples. That way you can genuinely enjoy the occasional planned splurge, like a restaurant dessert balanced by a light entrée.
We hope these tips — with the help of our Naturally Flavored Sparkling Waters — put you on the road to a healthier diet in 2018. Click here for more helpful information in our Health Tips section.