Recipe of the Day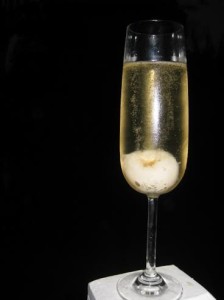 To celebrate this Chinese New Year (the Year of the Dog) try our refreshing take on the Beijing Bellini: 
Read more...

Testimonials

I've recently given up colas and said all along that it wasn't the sugar or caffeine that kept me drinking them, but the carbonation. My husband was skeptical, however, after finding Syfo I've been able to prove to him I was completely correct. Once I started drinking Syfo Seltzer and the Lemon-Lime Sparkling Water, I haven't given Cokes/soft drinks/sodas another thought. Thanks!"

EWG Water Analysis
November 21, 2012
Is your drinking water safe?
A non-profit, consumer advocacy group, the Environmental Working Group (EWG), analyzed almost 20 millions records from state water officials for the period 2004 to 2009. They have compiled a national drinking water database which allows you to enter a zip code or water company name to access EWG's analysis of your community's water.

The group enlists its own team of scientists, engineers, policy experts, lawyers and computer programmers who examine government data, legal documents, and scientific studies. They also undertake their own laboratory tests to expose potential threats to your health and to the environment. For more information, you can access their website:www.ewg.org/tapwater.