A Helping Hand

Hurricanes Harvey, Irma and Maria have vividly shown how vulnerable we all can be to natural disasters and the importance of working together to provide critical support to those most in need in our communities. As we recover and rebuild here in the Southeast, in Texas and especially in the devastating situation in Puerto Rico, we urge everyone to do what they can to lift up their friends, neighbors and fellow Americans. The American Red Cross provides essential relief services that cross over all of these disasters and you can donate by following this link.
Recipe of the Day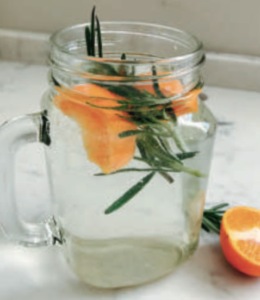 Another recipe courtesy of Costco to delight your taste buds this summer. 
Try it today!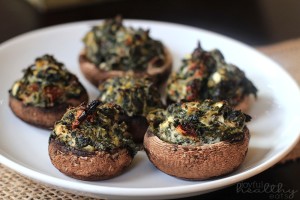 Food, football and friends — what's not to love? Super Bowl parties are looked forward to each year and have become an American tradition. Make your party a touchdown with our 2016 Super Bowl Shopping List.
Frozen chopped spinach
Sun-dried tomatoes
Goat cheese
12 baby portabella mushrooms
Seasonings (dried basil, garlic powder)
Mini Turkey Gorgonzola Burgers (recipe here)
1 ¼ lbs ground turkey breast
Crumbled Gorgonzola cheese
12 dinner rolls
Lettuce
Tomato
Minced sweet pickle
Seasoning (salt, pepper, garlic powder)
4 lbs chicken wings
Fresh lemon juice
Unsalted butter
Seasonings (salt, pepper, garlic powder, onion powder, dried thyme)
Eggs
Zucchini
Skim milk
Shredded Parmesan cheese
Vegetable cooking spray
Seasoned breadcrumbs
Other Essentials
Ice
Syfo Naturally Flavored Sparkling Waters
Paper Plates
Napkins
Plastic Cups
Toothpicks
Last but not least, pair these tasty treats with these two deliciously refreshing beverage recipes.
PARTY POMEGRANATE FIZZ

INGREDIENTS:
2 oz of Gin
1 oz of Pomegranate Liqueur
Syfo Wild Cherry Naturally-Flavored Sparkling Water
Pomegranate Seeds for garnish if desired
PREPARATION:
Combine Gin and Pomegranate Liqueur in a shake with ice. Pour over ice and top with Syfo Kosher Wild Cherry Naturally-Flavored Sparkling Water. Garnish with pomegranate seeds if desired. Recipe courtesy of Yummly.com
ORANGE GINGER MINT SODA

INGREDIENTS:
 2 Oranges
 1 1/2 Cups of Sugar
 1 1/2 Cups of Water
 8 1-inch Pieces of Ginger
 1 Bunch of Fresh Mint
 1 Bottle of Syfo Original Seltzer
 Ice
PREPARATION:
Using a vegetable peeler, peel the rind from the oranges in to thin pieces, making sure not to get the white pith on the rind. Cut the oranges and squeeze the orange juice in to a medium saucepan. Add sugar and water to the pan and bring to boil. Stir frequently to ensure the sugar dissolves. Once boiling, reduce heat and add orange rind, ginger and mint. Allow to simmer for 5 minutes, then remove from heat and let cool completely (about 1 hour). Strain mixture to remove solids and store in refrigerator until read to use. Add ¼ of a cup of the orange syrup to a tall glass with ice and top off with Syfo Original Seltzer. Garnish with an orange slice and mint leaves if desired.
Recipe courtesy of Yummly.com