Recipe of the Day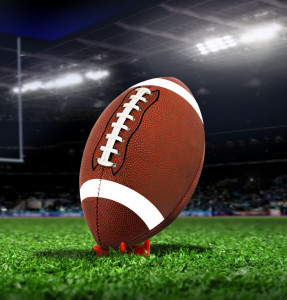 For this exciting 2018 NFL playoff season, we've curated our favorite food and beverage recipes to spice up your tailgating or viewing parties all the way through the Super Bowl. It'll help you build your NFL playoffs shopping list and be sure to have plenty of Syfo on hand.
Read more...

For Christmas 2017 we're continuing our tradition of sharing these Syfolicious Christmas sparkling water beverage recipes to enjoy during the holiday season or anytime. Wow your guests with these festive and refreshing Christmas beverage concoctions made with Syfo Naturally Flavored Sparkling Waters. They'll bring joy to your heart and delight to your taste buds.
Sparkling Christmas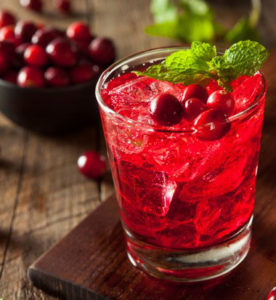 INGREDIENTS:
20 oz Syfo Original Seltzer
1 cup unsweetened cranberry juice
1 cup vanilla vodka
3 tablespoons Stevia In The Raw® Bakers Bag
PREPARATION:
Combine all ingredients in a 2-quart pitcher. Serve over ice.
Recipe courtesy of Epicurious.com
Sparkling Cranberry Punch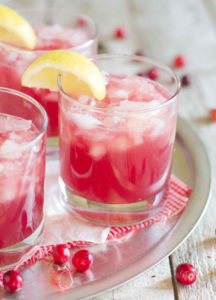 INGREDIENTS:
2 quarts cranberry juice cocktail
32 0z Syfo Original Seltzer
One 6-oz can frozen pink lemonade, (thawed)
PREPARATION:
In a large container, combine the cranberry juice cocktail, the sparkling water and the thawed pink lemonade concentrated. Stir and serve.
Recipe courtesy of tasteandtellblog.com.
Christmas Mocktails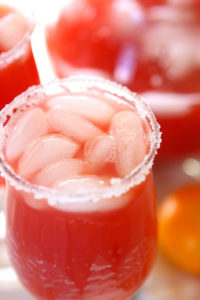 INGREDIENTS:
4 cups cranberry juice
2 cups pineapple juice
2 cups orange juice
ice
Syfo Naturally Flavored Lemon-Lime Sparkling Water to taste
sugar, for glass rims
PREPARATION:
Stir juices and ice together in a pitcher. Dip damp edge of glasses into sugar, if desired. Pour into glasses and serve.
Recipe courtesy of laurenslatest.com.
CRANBERRY MINT LIME SPARKLING WATER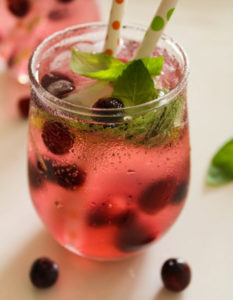 INGREDIENTS
For the Cranberry Mint Simple Syrup
½ cup water
½ cup granulated sugar
½ cup fresh mint leaves
1 cup fresh cranberries
For the Sparkling Water

4 cups Syfo Original Seltzer
2 whole limes (or 8 tablespoons lime juice)
Ice cubes or crushed ice
¼ cup fresh mint leaves for garnish
PREPARATION
In a small pot, add water, granulated sugar, fresh mint leaves, and fresh cranberries. Allow the mixture to simmer over medium heat until the cranberries have burst and the mint leaves have wilted, about 5 minutes. Remove the pot from heat and allow it to cool for several minutes. Add 1 cup of club soda and 2 tablespoons of lime juice to each glass. Once the simple syrup has cooled, add about 4 tablespoons of syrup and the cranberries into each of the glass. Garnish with fresh mint leaves. Add ice cubes or fresh ice. Serve the drinks cold.
Recipe courtesy of askannamoseley.com.
We hope you enjoy these refreshing holiday beverage recipes and everyone at Syfo Beverages would like to wish you a happy and healthy Holiday Season.