Recipe of the Day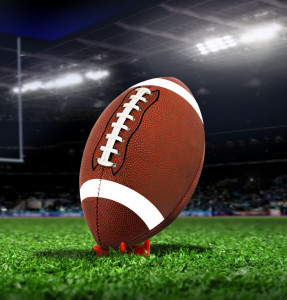 For this exciting 2018 NFL playoff season, we've curated our favorite food and beverage recipes to spice up your tailgating or viewing parties all the way through the Super Bowl. It'll help you build your NFL playoffs shopping list and be sure to have plenty of Syfo on hand.
Read more...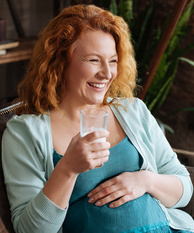 Many women face the dilemma: what is safe and beneficial to drink during pregnancy? Women have long said that water can be the solution to many pregnancy complaints, from constipation to fatigue and dry skin and everything in between.  And the American Congress of Obstetricians and Gynecologists recommends that pregnant women drink at least 8 cups of fluids each day. But women during pregnancy also report that the taste or the idea of drinking plain water can be unappealing. What to do?
Enter seltzer and sparkling water. Many women find that the carbonation in seltzer and sparkling water helps with nausea, and the Pregnancy & Baby website lists flavored sparkling water as a great way to stay hydrated while combating the craving for soda, which because of the sugar and the caffeine that it contains,  may not be the healthiest beverage to drink while pregnant.
But don't just take our word for it. Read what our customers say about how Syfo has helped them while they were pregnant:
"I am 32 weeks pregnant and suffer from GERD and other digestive issues.   I happened to come across Syfo and purchased the bigger bottle.  Let me tell you I felt a sense of relief."

"I'm pregnant and the drinks that I usually consumed suddenly all had a terrible aftertaste, so water was my only option.  I've been searching for a refreshing flavored water for months and I'm so glad to have stumbled upon Syfo!!!! It has also  helped me to curb my issues with morning sickness. I'm thinking Syfo will be my drink of choice even after the baby is born…thank you, thank you, thank you!!!!!"

"I am so thankful that I found Syfo. I'm pregnant and it's the only beverage that works for me."
So if you're pregnant, why not give Syfo Naturally Flavored Sparkling Waters a try. There are four delicious flavors to choose from, and since they're made with purified water with no sugar, sodium, artificial sweeteners, preservatives or other additives, they're the healthy choice for you and your baby now and for years to come.