A Helping Hand

Hurricanes Harvey, Irma and Maria have vividly shown how vulnerable we all can be to natural disasters and the importance of working together to provide critical support to those most in need in our communities. As we recover and rebuild here in the Southeast, in Texas and especially in the devastating situation in Puerto Rico, we urge everyone to do what they can to lift up their friends, neighbors and fellow Americans. The American Red Cross provides essential relief services that cross over all of these disasters and you can donate by following this link.
Recipe of the Day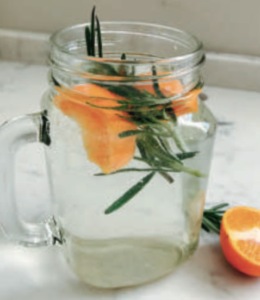 Another recipe courtesy of Costco to delight your taste buds this summer. 
Try it today!
Calories and Memory Loss
December 10, 2012
REDUCING CALORIES CAN HELP TO PREVENT MEMORY LOSS
Last year we posted an article on how reducing calories can slow down the aging process. Now new research suggests that reducing calories may also help to prevent memory loss among older people.
According to an article on the Laboratory Equipment website, the study showed that consuming between 2,100 and 6,000 calories per day may double the risk of memory loss, or mild cognitive impairment (MCI), among people age 70 and older. The study divided 1,233 people in this age range who were free of dementia into three caloric intake groups — 600 to 1,526 calories per day, 1,526 to 2,143 per day and 2,143 to 6,000 calories per day.
The odds of having MCI more than doubled for those in the highest calorie-consuming group compared to those in the lowest calorie-consuming group. The results were the same after adjusting for history of stroke, diabetes, amount of education and other factors that can increase the risk of memory loss.
Staying away from sugary beverages and drinking Syfo is a healthy way to reduce calories at any age. For more on the calories and memory-loss study, visit the Laboratory Equipment website.