A Helping Hand

Hurricanes Harvey, Irma and Maria have vividly shown how vulnerable we all can be to natural disasters and the importance of working together to provide critical support to those most in need in our communities. As we recover and rebuild here in the Southeast, in Texas and especially in the devastating situation in Puerto Rico, we urge everyone to do what they can to lift up their friends, neighbors and fellow Americans. The American Red Cross provides essential relief services that cross over all of these disasters and you can donate by following this link.
Recipe of the Day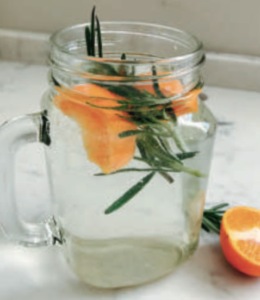 Another recipe courtesy of Costco to delight your taste buds this summer. 
Try it today!
Calories and Aging
December 10, 2012
REDUCING CALORIES CAN SLOW DOWN AGING
According to biosciencetechnology.com, by consuming fewer calories aging can be slowed down and the development of age-related diseases such as cancer and type 2 diabetes delayed. The sooner calories are reduced, the greater the effect.
By gradually reducing the intake of sugar and proteins, without reducing vitamins and minerals, researchers have previously shown that monkeys can live several years longer than expected. Now researchers at the University of Gothenburg have now identified an enzyme called peroxiredoxin that holds the key to delaying the aging process. Reduced caloric intake prevents peroxiredoxin from being inactivated, thereby helping to prolong life.
For more information on caloric intake and aging, read this article onbiosciencetechnology.com.