A Helping Hand

Hurricanes Harvey, Irma and Maria have vividly shown how vulnerable we all can be to natural disasters and the importance of working together to provide critical support to those most in need in our communities. As we recover and rebuild here in the Southeast, in Texas and especially in the devastating situation in Puerto Rico, we urge everyone to do what they can to lift up their friends, neighbors and fellow Americans. The American Red Cross provides essential relief services that cross over all of these disasters and you can donate by following this link.
Recipe of the Day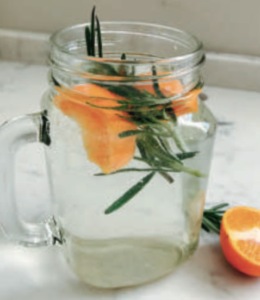 Another recipe courtesy of Costco to delight your taste buds this summer. 
Try it today!
Reading Grocer Scan Data
How does Syfo Original Seltzer and Naturally Flavored Sparkling Waters stack up against the competition?
Information Resources, Inc. provides scan data based on information from approximately 15,400 grocery, 15,800 drug and 3,000 mass merchandiser stores across the United States. This information is presented in IRI-defined, industry accepted categories and hierarchies. Access to or use of the IRI Data is subject to and governed by IRI Terms of Use and applicable laws.
The most important detail in accessing Syfo Brand scan data is that it is accessed through two categories. The Original Seltzer is compiled under the Carbonated Beverages category and the Sparkling Waters are compiled under the Bottled Water category. The UPC codes can be found on our sales sheet here.
Report parameters should be requested as follows:
Category: CARBONATED BEVERAGES
Level of detail: CARBONATED BEVERAGES – UPC Ranking Report
Type SELTZER/TONIC WATER/CLUB SODA- UPC Ranking Report
Outlets/Geographies: Enter Retail Market Area Interest by Chain/South East
Measures: Choose from Dollar Sales, Dollar Sales % chg YAG, Volume Sales, Volume Sales % chg YAG
Time Period: # of Weeks and or Calendar Year
Category: BOTTLED WATER
Level of detail: BOTTLED WATER – UPC Ranking Report
Type SPARKLING/MINERAL WATER UPC Ranking Report
Outlets/Geographies: Enter Retail Market Area Interest by Chain/South East
Measures: Choose from Dollar Sales, Dollar Sales % chg YAG, Volume Sales, Volume Sales % chg YAG
Time Period: # of Weeks and or Calendar Year
For Further Information Contact:
Information Resources,, Inc.
KnowlEdge Group toll free – (866)- 262-5973, then press *4